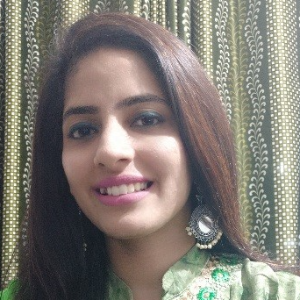 (Associate Editor)
Dr Anum Zaheer B.H.M.S. (Gold Medalist) State K.G.K.Homoeopathic Medical College & Hospital, Moradabad, M.D (Hom.) (Gold Medalist), Dr. D.Y.Patil. Homoeopathic Medical College & Research Centre, Pune 'Quality MD Dissertation in Homoeopathy' Awardee by Central Council for Research in Homoeopathy (CCRH)-2019.
Brief About Editor: Dr. Anum Zaheer hails from Bareilly, UP, and successfully runs her clinical practice in the city of Pune, Maharashtra. She is now the face of Homeopathy not just in Pune City, but all over India. She is a versatile Homeopathic physician specialized in treating various chronic conditions with a patient-centric approach. She is also engaged as guest lecturer at Dr N.M.Patel Homeopathic Medical College, Gujarat and is one among the most sought after teaching faculties for various homoeopathy programs and webinars both in India and internationally.
Awards & Recognition
Apart from the laurels she has achieved in her clinical practice she has been awarded with the best MD dissertation research award in 2019 by the esteemed Central Council of Research in Homoeopathy, New Delhi. She is also seen as a woman empowerment icon and a role model for the budding homeopathy students for being a successful entrepreneur.
Dr Anum Zaheer is an avid speaker and routinely conducts online and offline sessions on Healthcare and Medicine for College students, and common people alike. Her social media profiles themselves are a testimony to the laudable works she does. Her instagram live guest talk with the stalwarts in homoeopathy is one the mostly watched shows among the homeopathic fraternity.
Dr Anum Zaheer has carried out many public awareness workshops, medical camps, and other public outreach activities which has greatly helped the masses to learn about healthcare and medicine in a scientific manner.