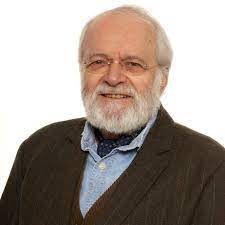 (Reviewer)
Francis Treuherz Francis has been in practice since 1984. He was Member of the Board of the Society of Homeopaths for over 20 years. He currently works in London NW2 and at the Letchworth Centre for Healthy Living which won the CAM 2003 prize for the best complementary and alternative health centre in the UK.
He was in NHS practice from 1990 to 1993 at the Marylebone Health Centre – Dr Patrick Pietroni (1990-1993), Fitzrovia Medical Centre – the late Professor John Cohen and Dr Caroline Evans (1993-2003), (and Bounds Green Group Practice with Dr Alan Schamroth and partners from 1993-1999). He began his studies privately in the mid 1970s and then studied at the College of Homeopathy in London.
Francis Treuherz was a regular teacher at homeopathy schools Manchester, Helsinki, Stockholm and Prague, and a part time staffer at the University of Westminster BSc course in homeopathy.
He has also lectured in Amsterdam, Chichester, Galway, Helsinki, London, Manchester, Prague, San Francisco, San José, Seattle, Stockholm, Westminster… He was also a Trustee of the Homeopathy Action Trust for many years. He was editor of The Homeopath 1986-2003 and 2006-2010. Francis was a Board member and Hon Secretary of the Society of Homeopaths for some 20 years. In April 2017 he was again elected to the Board of the Society of Homeopaths. As a prescriber in different settings, in the inner city and the suburbs, in private and public practice Francis has become a skilled homeopath who will devote as much personal attention to each distant patient as he does with those who visit his consulting room. He has been a Trustee of the British Homeopathic Assocation.
Francis has been a contributor and developer of MacRepertory and other special computer software for homeopathy since 1987. Since then he has used the program, promoted it, and trained hundreds people to use it in the UK, Ireland and internationally.
Until recently most homeopaths could only use a few books, and Francis has been in the forefront of the study of the literature and history of this field. During the years since 1974 he has collected more books on homeopathy than any other individual in the UK, some 11,300 volumes at the last count. Most are in English, many are in French and German. This means that in any consultation you will be accessing the wisdom of this literature, a unique feature of his working life.
He has also done many telephone consultations with distant patients for the homeopathic helpline since 1996, and this gave him the idea of consulting over the Internet. The result is this site which is his personally. There are no other sponsors.
He is a popular, widely travelled teacher and has lectured almost all the countries, where Homoeopathy is known. He still travels extensively to different parts of the world to give lectures in Homoeopathy. Despite this busy international scheduling, Subrata together with his wife Janet, his brother Joy and his son, Saptarshi, plays an active role in the "Kamala Banerjee fund", a Charity which distributes milk and free homoeopathic treatment to the poor slum children of Calcutta (India).