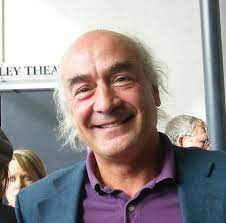 (International Advisors)
Jan Scholten was born on December 23rd, 1951, in Helmond (The Netherlands). He can be contacted at Homeopatisch Artsencentrum Utrecht, Koningsweg 234, 3582 GM Utrecht, Nederland.
Jan studied chemistry, philosophy, medicine, acupuncture and homeopathy. In addition, he studied many other alternative health disciplines, such as orthomolecular medicine, herbalism, and Bach Flower remedies. From 1985 onward, he has had a full time classical homeopathic practice.
Jan studied with many renowned teachers, including Roger Morrisson, George Vithoulkas, Alphons Geukens, Künzli, Bill Gray and many others. In 1988, he founded the "Homeopathic Doctors Center Utrecht" together with Maria Davits and Rienk Stuut. The Center has grown ever since and now hosts eleven working homeopaths.
Jan is known worldwide through his books "Homeopathy and Minerals" and "Homeopathy and the Elements". Further developments of Dr. Scholten include explorations into the plant kingdom, particularly studying botanical families like the Compositae.
Jan Scholten has lectured all over the world, including Great Britain, Germany, Austria, France, Spain, Norway, Ireland, Poland, Tsechia, Hungary, Italy, Israel, India, the U.S.A., Australia and New Zealand.
He is affiliated with the SHO Wageningen. He is the president of Stichting Alonissos and the advisor of SHO.
Researcher
Jan Scholten is a researcher and has discovered the classification of Minerals and Plants. He has added many remedies to the homeopathic Materia Medica.
Author
Jan Scholten has written many books. The most outstanding and well known are on his discoveries of the elements of the Periodic System. He has written about this topic in 'Homeopathy and Minerals', 'Homeopathy and the elements' and 'Secret Lanthanides'. The book on Lanthanides illustrates the connection with auto-immune diseases.
Teacher
He has been well received internationally and he has given many seminars all over the world. He has been started and is contributing to the website Qjure. Qjure is a encyclopedia of homeopathic knowledge.